*In light of COVID-19, our community events are going to be held online for now. Join us for webinars and socials!

Starting, commercialising and scaling an IoT startup, with Soracom
16 June 2021 @ 12:00 pm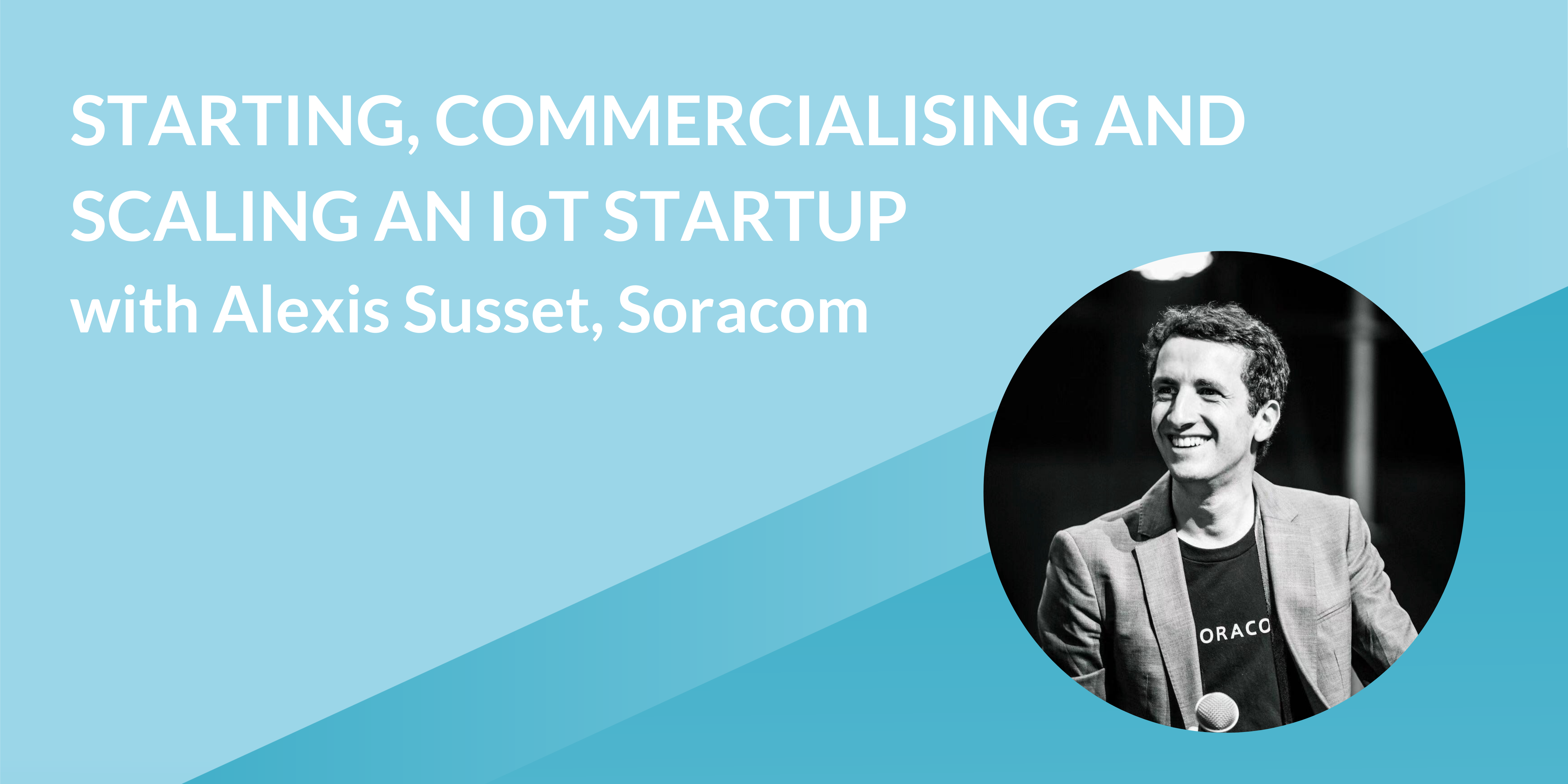 Join Plexal's managing director Andrew Roughan and Alexis Susset, Soracom's VP of Global Product and EU Sales, for this candid interview on what it takes to build an IoT startup, secure investment, introduce the technology to the market and get ready to scale.
Andrew and Alexis will speak about:
the product development lifecycle for IoT solutions: what to expect, common pitfalls (and how to avoid them) and examples of what good looks like
why it's important to never forget the end user, even if it's a sensor or a machine. How to not lose sight of UX in a machine to machine context.
how to access and work with global talent but maintain your own company culture.
funding for IoT products: what validation moments funders are looking for and when to capitalise on them.
partnering in IoT solutions. Why? When? How? To what end? 
ABOUT SORACOM AND ALEXIS SUSSET
Soracom's purpose-built IoT connectivity platform provides technology innovators with all the tools they need to connect their devices to the cloud over cellular, helping to reduce IoT complexities and increase speed to market.
As the company's VP of Global Product and EU Sales, Alexis understands the IoT market inside out and has experience when it comes to introducing new technology to a sector. Before joining Soracom, he developed climate-positive smart building management systems as a co-founder of Turin-based Enerbrain. He also led the development of hybrid clouds and cloud applications when he was a principal technologist at Vodafone.
WHAT TO EXPECT FROM THIS EVENT
You can join with your camera on or off, whichever you prefer. You'll also get the chance to share your questions throughout.
Please contact community@plexal.com if you have any accessibility requirements we can support you with.