Join us for LORCA Live: Connected Everyone
//28.01.20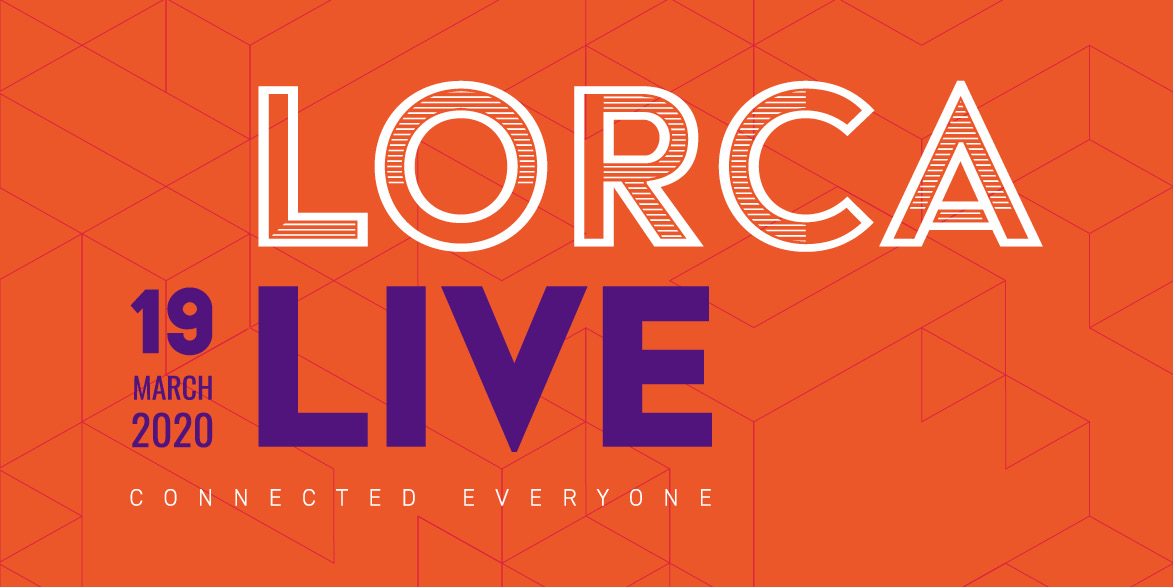 From misinformation campaigns designed to destroy trust to our smart homes being compromised, cybersecurity had officially bolted out of the back office and entered into our everyday lives.
So how will do we come together as a sector to tackle some of the emerging challenges, and create a cyber ecosystem geared up to keep everyone secure?
How will our digital identities evolve, and what does a healthy relationship with technology look like when everything is connected to the internet?
Is it possible to support data-fuelled innovation while protecting privacy?
What are the barriers to innovation and cooperation on a global level – regardless of politics?
Join us at our flagship event, LORCA Live, on Thursday 19 March to take part in the conversation.
We'll explore the role of cybersecurity in creating a safer society and enabling technological leaps, while showcasing some of the most exciting emerging solutions.
We'll also be revealing the insights from our research into the UK's cybersecurity innovation system, and pulling out the trends to watch.
This is an opportunity to hear from some of the leading figures in the sector, including Poppy Gustafsson, CEO of Darktrace, Dr. Mariarosaria Taddeo, research fellow at the Oxford Internet Institute, Hussein Kanji, founder of Hoxton Ventures and many more.
If you enjoyed LORCA Live last year, which focused on building trust in a digital era, be sure to RSVP on Eventbrite to secure your place.
Check out the agenda below for a taster of some of the topics we'll be covering, and stay tuned for more details over the coming weeks.
AGENDA
9.30AM Welcome to a Connected Everyone present
Andrew Roughan, managing director at Plexal, on the transformative impact of cybersecurity on society, businesses and individuals.
9.35AM The government view: Matt Warman, minister for digital infrastructure at the Department for Digital, Culture, Media & Sport
9.45AM The cyber report
Saj Huq, LORCA's programme director, on the findings from our research into Britain's cyber ecosystem, and insights from our programme.
9.55AM Securing society: Poppy Gustafsson, CEO, Darktrace
10.10AM Cybersecurity and society debate
Are failures in cybersecurity leading to the disruption of democracy? How is misinformation creating societal disruption, and what can we do about it?
Andrew Gould, head of cybercrime at the Metropolitan Police
Dr. Mariarosaria Taddeo, senior research fellow, Oxford Internet Institute
Davy Young, CEO, Oxford Analytica
Mark Briers, programme director, Alan Turing Institute
10.50AM Digital You: securing our digital identities fireside chat
We share information about ourselves online every day – information that can be used to transform everything from transport to healthcare. But how are cyber attacks affecting people's trust in these data transactions, and what does this mean for industry?
Ryan Spanier, VP of innovation, Kudelski Security
Paul Branley, director of strategy, innovation and testing at Lloyds Banking Group
11.10AM National security in the digital age: Major General Jonathan Shaw, first head of cybersecurity, British Army
How is technology changing the nature of war, what will tomorrow's cyber attacks on nation states look like and how prepared are we?
11.30AM Networking and meet the innovators in our exhibitor zone
12.10PM When cybersecurity becomes a matter of life and death
In the age of driverless cars, robotics in healthcare, connected cities and digital transport systems, cyber attacks can kill.
This panel will bring together cybersecurity experts, automotive industry leaders and healthcare experts to discuss a new era of resilience.
Nick Coleman, global cyber security risk leader, IBM
Margarete McGrath, chief digital officer, Dell Technologies
Russell Haworth, CEO, Nominet
Dr. Paul Taylor, director, CREST
12.40 PM Meet the innovators: cyber solutions from the bleeding edge
Meet the cyber scaleups from the LORCA programme who are developing solutions to the challenges explored throughout our event for both industry and individuals.
Dr. Leila Powell, data scientist, Panaseer
Haydn Brooks, Risk Ledger
Simeon Quarrie, founder, VIVIDA
Stephen Wray, director, Deloitte
1.00PM Sheltered Harbour: creating a resilient financial services sector
Customers, businesses and public confidence could all be affected by major cyber attacks on our financial services sector.
Jim Shook, director of cybersecurity and compliance practice, Dell Technologies
Carlos Recalde, president and COO, Sheltered Harbour
1.30PM Lunch and networking
2.30PM Fireside chat: the future of UK cyber
Lord Jonathan Evans, Baron Evans of Weardale, KCB, DL, former director general of MI5
2.45PM Supporting our cyber startups and scaleups
The UK has emerged as a global centre for tech innovation, but how can we nurture our cybersecurity startup ecosystem, as well as enable industry, academia and government to collaborate more deeply with both startups and scaleups?
Oz Alashe, CEO and founder, CybSafe
Shannon Jones, Kx Ventures
3.05PM Investing in cyber success
We'll hear from the VCs about their priorities…and what advice they'd give British entrepreneurs looking for investment.
Hussein Kanji, founding partner, Hoxton Ventures
Kenneth Pentimonti, principal, Paladin Capital
Will Sheldon, VP, Accel
3.25PM Generation cyber: inspiring tomorrow's innovators
As our lives become more connected and digitised, will young people be more aware of the importance of cybersecurity, and care more deeply about safeguarding their digital identities?
How do we inspire and galvanise tomorrow's talent pool around our big technological challenges and ensure industry has a steady pipeline of top talent?
Haris Pylarinos, CEO, Hack The Box
Ramsey El-Khazen, solutions architect, Kudelski Security
Dr Godfrey Gaston, director of the Centre for Secure Information Technologies at Queen's University Belfast
3.45PM Going global: transcending geopolitical divisions to keep everyone secure
Cybercrime is borderless, so how can we foster closer international ties between cybersecurity hubs?
What are the barriers to information sharing, and what role can the UK play as a catalyst for collaboration?
Andy Bates, executive director for the UK, Middle East and India, Global Cyber Alliance
SOSA (speaker to be announced soon)
4.05PM Close: where do we go from here?
LORCA's programme director Saj Huq will reflect on the day's discussions and share some exciting news from LORCA.
Networking