Robert Hannigan CMG
Chair of LORCA Industry Advisory Board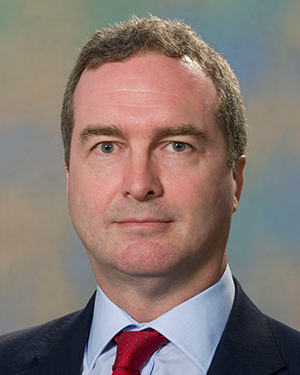 Robert Hannigan is a member of the UK Government's new Defence Innovation Advisory Panel, a Fellow of the Institute of Engineering and Technology. Previously, Robert was Director of GCHQ, the UK's largest intelligence and security agency from 2014-17. He established the National Cyber Security Centre in 2016, having been responsible for the UK's first cyber strategy in 2009.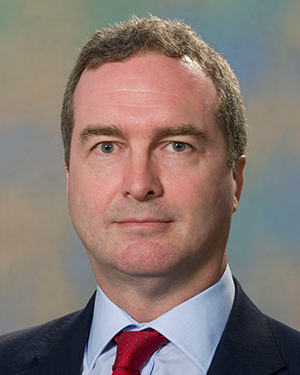 Godfrey Gaston
LORCA Executive Board
Dr Godfrey Gaston is CSIT Director, Queen's University Belfast. Godfrey graduated with a MEng degree in Electrical and Electronic Engineering from Queen's University Belfast, followed by a PhD in Microelectronics and Semiconductors. In addition, Godfrey has also completed an MBA from Henley Management College, London and is the co-founder of Titan IC Systems.
Louise Cushnahan
LORCA Executive Board
Louise Cushnahan is Innovation Programme Manager at the Centre for Secure Information Technologies (CSIT), based at Queen's University Belfast.  She leads the development and implementation of innovation programmes across CSIT to encourage commercialisation and translation of academic research and acceleration of start-up growth within the cyber security sector across the UK.
Stephen Wray
LORCA Executive Board
Stephen Wray leads Deloitte's Cyber Innovation and Transformation capability group in the UK. He is CISSP certified with 20 years' experience of founding and scaling Cyber start-ups, including 6 years as Commercial Director of ECIT and CSIT at Queen's University Belfast. He is Non-exec Director at Catalyst Inc., a member of the NI Digital Catapult Board and an Electronics graduate from University of Edinburgh.
Lydia Ragoonanan
Director of LORCA
Lydia is LORCA's Director. Lydia joined LORCA from Nesta; the UK's innovation foundation. Previously, Lydia was Principal Strategist at the New Zealand Transport Agency, and the Australasian representative on the World Road Forum's Funding and Finance Committee. Lydia holds a Degree in Politics from Victoria University of Wellington, where she received the Diplomatic Corp Prize for International Relations.
Tracey Bedford
LORCA Executive Assistant
Tracey is the team's Executive Assistant supporting LORCA in our mobilisation phase. Tracey is responsible for secretariat support to the Executive, Industry Advisory Board, Innovation and Finance Forums. She also acts as the main point of contact for internal and external stakeholders, books meetings and conferences, conducts research, provides administrative support, and everything else necessary to ensure smooth provision of support to the Centre. Tracey has over 20 years administrative experience across multiple industries, and is excited about working with the Cohort, making a success of LORCA and learning all things cyber.
Alanna Murphy
LORCA Programme Coordinator
Alanna started her career in the hospitality industry after graduating with a BSc in Sports Science from Loughborough University. More recently Alanna managed an established London Innovation Centre, where she developed a keen interest in operational support structures for innovators and the creative process. As LORCA's Programme Coordinator, Alanna works closely with current and prospective LORCA members to ensure they are supported throughout their time on the programme. She facilitates the delivery and logistics of the range of services offered to members; from academic masterclasses and sales development workshops, to international cyber trade missions and mentor matching.