*In light of COVID-19, our community events are going to be held online for now. Join us for webinars and socials!

LORCA cohort 4 pitch day: part 1
2 June 2020 @ 9:00 am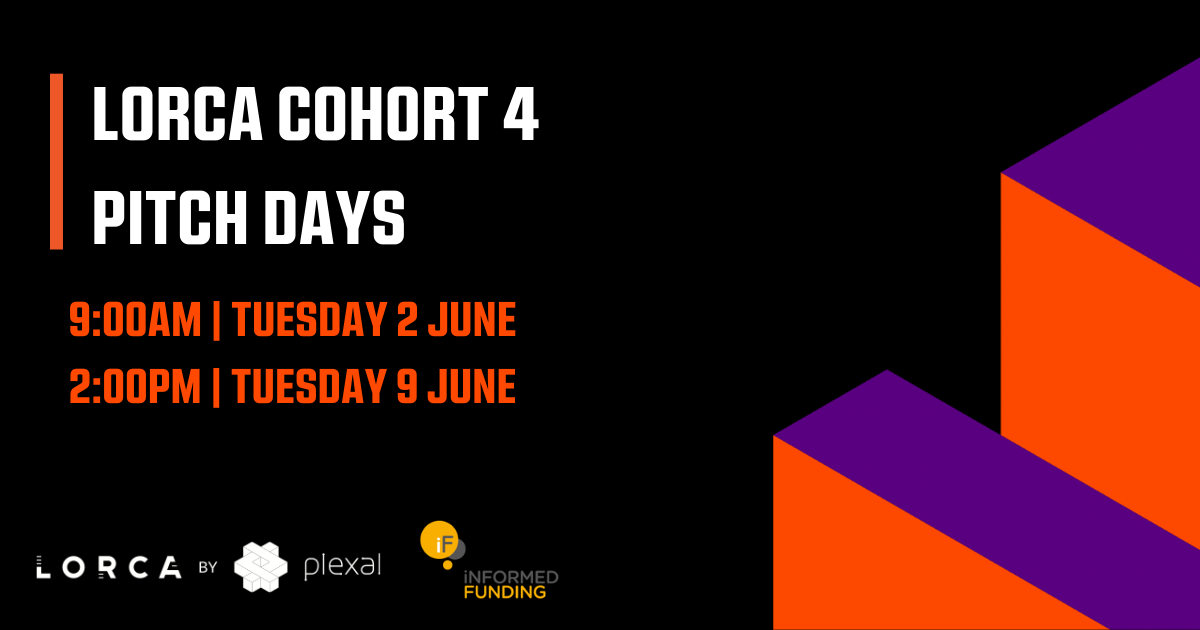 Our fourth cohort features some of the world's most exciting cybersecurity startups and scaleups. Join us on 2 June as they pitch their solutions to investors! You can also sign up for part 2 on 9 June.
Why attend
1. Get the latest insights and innovation trends from LORCA's cybersecurity ecosystem.
2. Learn about the latest cyber innovations that have benefited from support from industry and the government.
3. Support the brightest cybersecurity entrepreneurs by providing feedback on their solutions and pitches.
The session will kick-off with an introduction from Informed Funding's CEO Chris Dines, before we hear pitches from up to five LORCA members, including L7 Defense and Anzen Technology Systems.
Each pitch will be followed by 10 minutes of Q&A, allowing you to learn more about the business, its growth strategy and investment needs.
The session will be rounded off by LORCA programme director Saj Huq and our programme lead Jason Mollring.
If you've got any questions, email us on info@lorca.co.uk or contact the event organiser Informed Funding at LORCA@informedfunding.com