WHAT WE OFFER TO COHORT MEMBERS
Organisations selected as cohort members will receive a bespoke package of support and dedicated space within the LORCA environment. Our programme team will develop a support plan relevant to your individual needs and ambitions over the 12-month programme.
The range of support available, dependent on the cohort member's specific needs, includes
Access to cyber technology specialists, commercial advisory support, legal services, marketing expertise, and recruitment advice
Remote access to Deloitte's testing facilities
Remote access to CSIT's testing facilities
Dedicated engineering support from CSIT
Training and education sessions covering specific technical, commercial and  entrepreneurship, and cyber security areas of interest
Business and entrepreneurial mentoring
International outreach services and exposure to international markets; e.g. via the Global Epic network
Opportunities to work at other locations of our sister programme partners
Soft landing programmes

 

and

 

bespoke

 

trade missions
Connections to investors and purchasers through showcases, networking events and our Innovation and Finance Forums.
Full LORCA membership and support is free over the course of the 12-month programme. LORCA takes no equity or ownership over IP
_ Membership options
LORCA supports promising innovators in the UK to scale the best solutions for industry's cyber security challenges.
There are many ways for startups, growing companies and innovators to be involved:
But if you're a larger corporation please see our corporate partnerships page.
Learn about our corporate partnerships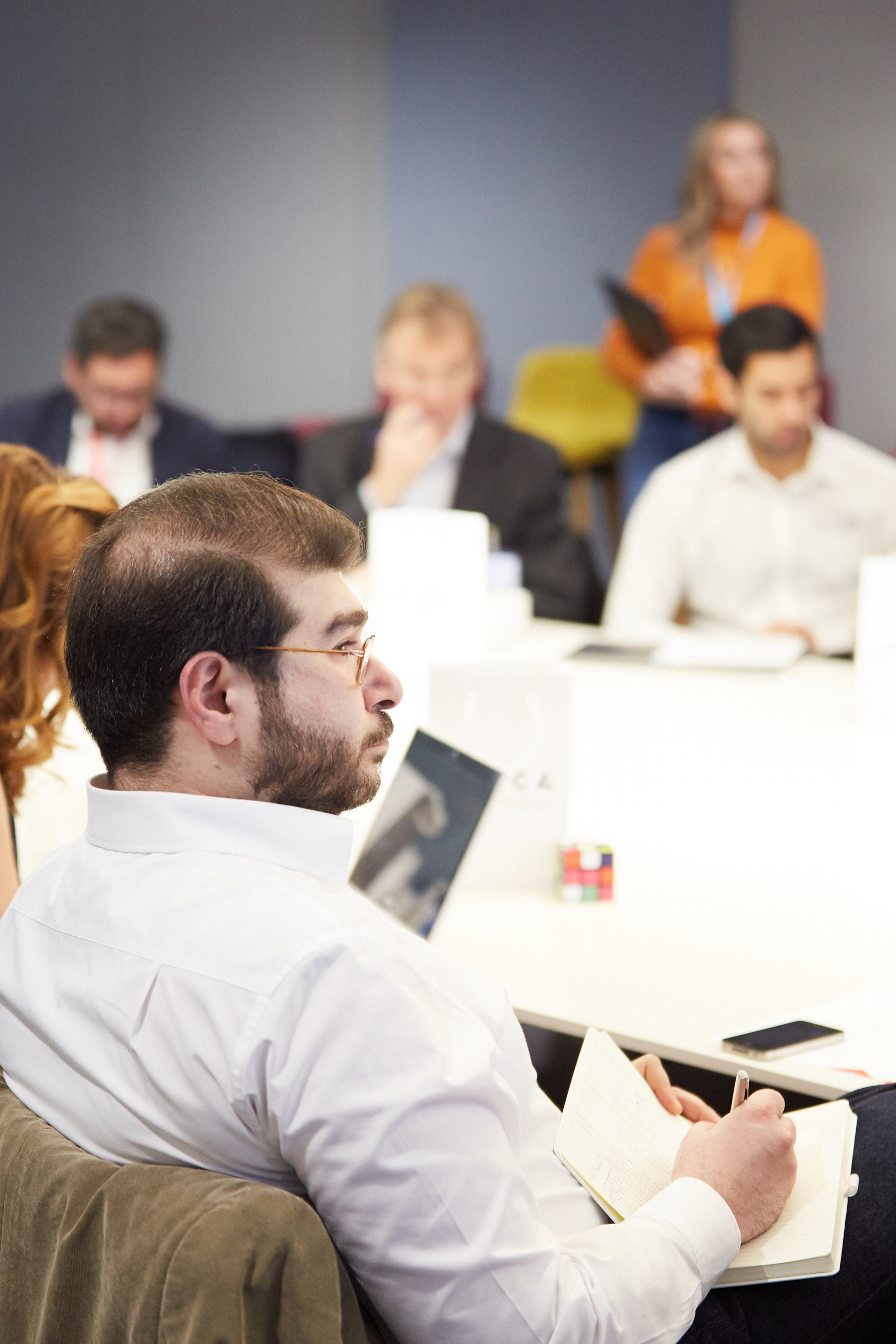 Membership levels
For those who can't be here but want to take part we have a Virtual membership – Available for Jan 2019
For organisations who want to have a presence at LORCA we have in Full memberships – Full office, fixed or hot desk options within LORCA. Access to masterclasses, seminars and members-only events
For the most promising growing, later stage innovators we have Cohort memberships – FREE FULL membership for 12 months PLUS: Open-call and highly selective bespoke 12 month programmes designed to hasten and amplify the success of you company's solution. This programme is fully funded by DCMS and will also include direct opportunities for trade missions, investor events and more.
LORCA's innovation cohort programmes run for twelve months, and our first cohort joined us on 26 June 2018. Applications for our third cohort will open in March 2019.