THE LORCA WAY: HOW WE ENGAGE WITH INDUSTRY
LORCA works with industry to understand their priorities and challenges before tailoring programmes to help develop and scale the most useful cybersecurity solutions. 
Major corporations that support LORCA's mission and goals are invited to become partner members.
INDUSTRY ADVISORY BOARD
Who
Global influencers from across the technology and cybersecurity worlds who support LORCA's ambitions.
What they do
The IAB keeps LORCA clued in to the latest trends and challenges in the UK and beyond. Members act as advocates of LORCA, engaging with the wider tech sector to ensure the solutions we support are relevant to the market and have commercial potential.
INNOVATION
FORUM
Who
Corporate partners and industry experts from the worlds of cybersecurity and technology.
What they do
The Innovation Forum agrees on the challenge focus areas for LORCA's programmes, helps select our cohorts and works with members throughout the programme.
FINANCE
FORUM
Who
Representatives of the funding and financing ecosystem, including VCs, private equity firms and angel investors.
What they do
This forum advises our cohort members on funding and financing opportunities and helps them commercially validate their solutions.
NEEDS ACCELERATORS
Who
Held every six weeks under the Chatham House Rule, our Needs Accelerators bring together CISOs, CIOs and CTOs from specific sectors, along with members of Plexal and LORCA.
What they do
These roundtable events allow participants to have open, frank conversations about their industry's challenges while enabling cybersecurity innovators to understand how to position their solutions to meet those needs.
THROUGH PARTNER MEMBERSHIPS, YOU'LL HAVE OPPORTUNITIES TO
Nurture and guide individual solutions to ensure product/market fit

Get direct connections to the wider membership network

Benefit from early access to world-class education and training sessions

Gain exclusive invites to CEO/CTO and founders events

Contribute to shaping and directing challenges based on the most immediate needs.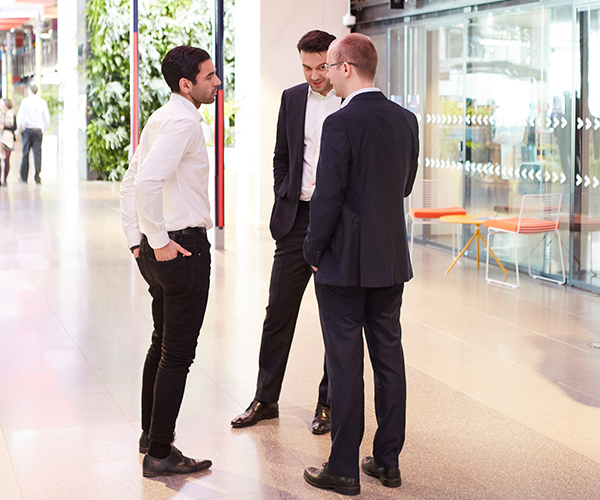 BECOMING A LORCA CORPORATE PARTNER
Let the best cyber talent solve your security challenges for you and play a key role in shaping the focus areas LORCA engages innovators around.
As a LORCA corporate partner, you'll gain:
The opportunity to nurture cyber solutions as they develop, making sure they serve the needs of the market
Early access to world-class education and training sessions
The chance to take part in forums like the Innovation Forum, which shapes future challenges
Cross-industry insight into cyber innovation trends and needs
Opportunities to support the commercialisation of new academic research
Access to the wider LORCA network of industry peers, innovators, academia, government and international partners
If you'd like to join Lloyds Banking Group and the Global Cyber Alliance in becoming a LORCA corporate partner, contact us on info@lorca.co.uk or call 0203 909 7790