5 things LORCA will do to promote greater diversity in cybersecurity
//26.10.18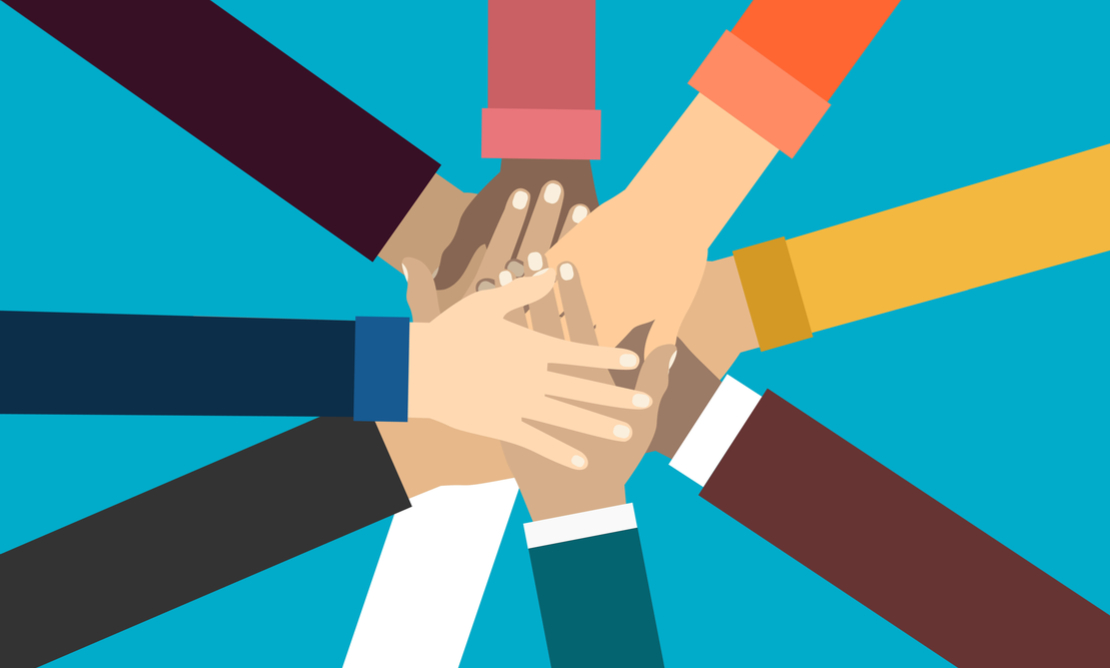 Author: Lydia Ragoonanan, director, LORCA
The data on diversity has finally caught up with the obvious: that having a diversity in backgrounds, perspectives, skills and ideas gives you a competitive advantage. McKinsey's latest research shows that companies with more gender diversity perform 15% better financially, while companies with ethnic diversity perform 35% better. In the UK, Earnings Before Income Tax rises by 3.5% for every 10% increase in the diversity of the senior executive team.
But when you look at the makeup of our tech sector, we're still not as diverse as we can – and should – be. According to the British Computing Society 2017 study, only 17% of IT specialists are female. And while more people from minority backgrounds are in IT industries, they're more likely to be temporary rather than permanent employees. The statistics for gender diversity in cyber are even more stark. Women represent only 11% of the cybersecurity workforce and, despite having better qualifications than men, are less likely to hold senior positions.
It's great to see leadership from the front with the National Cyber Security Centre stating that "the diversity statistics in science and technology are unacceptable". The centre is doing its part by ensuring women are strongly represented in its senior leadership team.
But change doesn't just happen at the top. We all have a role to play in opening our arms to a wider group of people and making sure a range views are represented in our cybersecurity sector.
This is especially important in cyber because we know how important it is to have empathy in order to build effective human-centric solutions (which is one of the focus areas for our next cohort). You can only do this if you have adequately diverse teams that reflect what society looks like.
So what can we do to shift the tide? Actions ought to speak louder than this blog, so here are my five action points that we'll be championing at LORCA.
1. We will demand and expect more from investors.
Few investors I speak to have an interest in the diversity of boards or the executive teams, despite the evidence that it has an impact in a company's return on investment. In the VC world, as just one example, only 13% of decision makers in the UK are women and 48% of firms have no women in their investment team. Staggeringly, 66% firms have no women decision makers at all. 
This is why LORCA is actively reaching out to increase the diversity of the investment and funding organisations we work with. We'll continue to ensure that we shine a light on the value of diverse teams on both sides of the demand and supply investment game.
2. We will measure what matters.
We've committed to ensuring we capture and publish data on the diversity of the founders and teams selected for our LORCA programme. For our second cohort, we'll start to capture insights of the makeup of teams and encourage those companies who work with us through our wider networks such as the LORCA Innovation Forum to do the same.
3. We will continue to commit to fielding diverse and balanced panels for LORCA events.
At our launch event earlier this year, it was great to have a gender-diverse set of speakers. As LORCA moves forward we'll continue to keep diversity – gender and beyond – a key organising principle for our events.
4. We will bring on board cohort members who sign up to the Tech Talent Charter.
The charter requires signatories to commit to greater diversity, from hiring to development and beyond. As LORCA continues to work with organisations as they grow, we hope to welcome more organisations that have a commitment to diversity baked into their operations. So for our third cohort, which we'll welcome in 2019, we will bring on board companies willing to sign up to the charter.
5. We will call out casual sexism and other 'isms' where we see it.
I once heard that the best cities are designed for women, children and those aged eight to eighty. We ought to apply this principle to our workplaces by making them feel inclusive and open to all. But all too often, it's those casual remarks and unconscious acts of exclusion that make people feel like they don't belong.
At LORCA, we're committing to providing an environment where people from all backgrounds feel comfortable and welcome. So even if I'm speaking with somebody in the top echelons of the sector, if I hear a comment or witness a behaviour that excludes somebody based on their ethnicity, gender, class or socioeconomic background, I'll call them out on it. And I'm perfectly happy for other people to do the same to me.
I'm sure that this is just the start of what we can do to support great diversity in scaling companies at LORCA and in the sector as a whole. We welcome your ideas and your commitments to working with us, so please do get in touch and share them with us.